Simple Website Builder To Boost Your Business
The Internet is one of the major necessities these days because people use it to access their favorite brand through their websites. Having a professional website is a big plus for brands and professionals, as it allows them to display their products and skills on their website. The websites these days also use advanced technologies like Bootstrap and AMP Pages which not only allow you to have the good-looking websites but also make the website SEO optimized which has a better chance of ranking on Google search engine.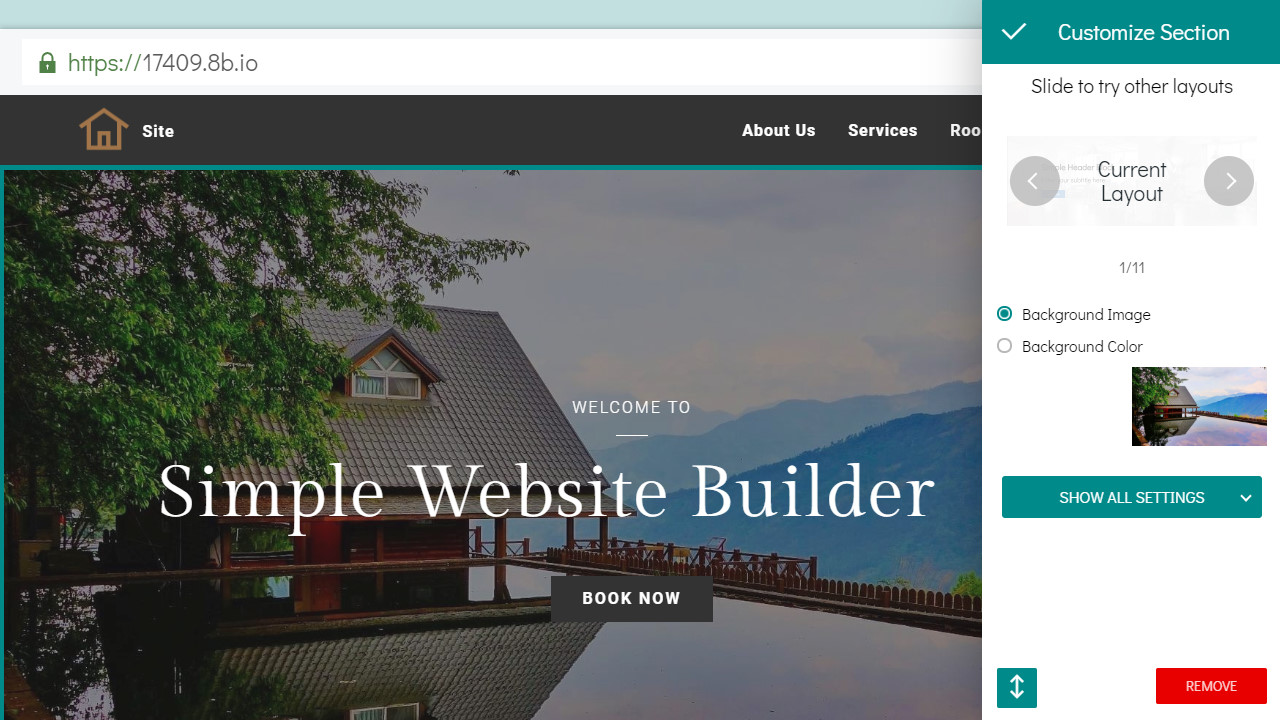 In this guide, we will discuss 8b Simple Website Builder which is the best website builder software and you can use it to develop the website for your business without paying any money. We will also share how it works and how you can use different website builder templates for your website.
What is 8b Simple Website Builder?
8b Website Builder is a free website builder platform which is trusted by hundreds of professionals and businesses around the world. 8b Website Builder is a free online platform which means you can directly develop your website on the platform without downloading any software on your computer.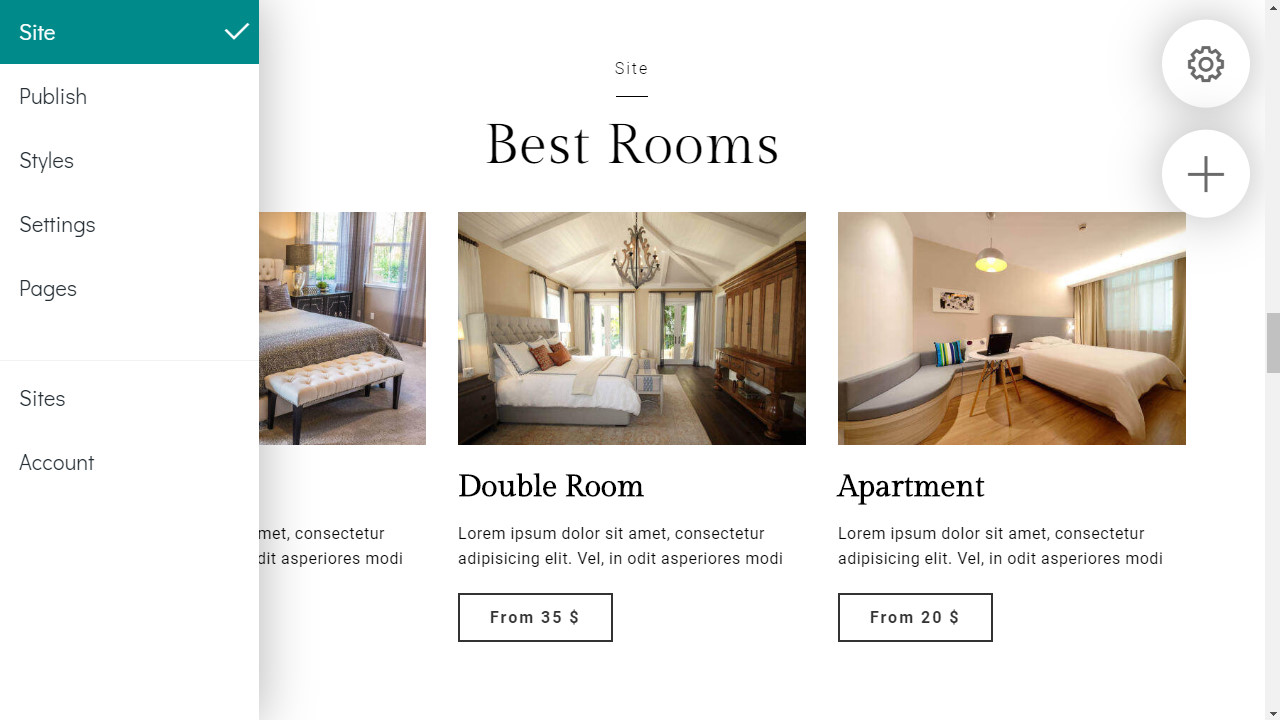 The best thing about this platform is that all templates follow the AMP standards. Accelerated Mobile Pages (AMP) is the latest website standard which allows the website pages to load instantly. AMP standard uses the AMP-HTML, AMP-JS, and AMP-Cache which optimize the web pages in a way that it open under 1 second. All website templates are also optimized for mobile use.
How does this Simple Website Builder work?
8b Simple Website Builder is a user-friendly platform and you can use it without any problem. Go to the 8b main page and look for "Create Site for" Section and you can find the drop-down menu with the title "Select Here". Here you will find a variety of templates and you can pick one according to the theme of your business. The platform has templates for Agency, company, consulting firm, event, gaming blog, hotel, lawyer, medical etc.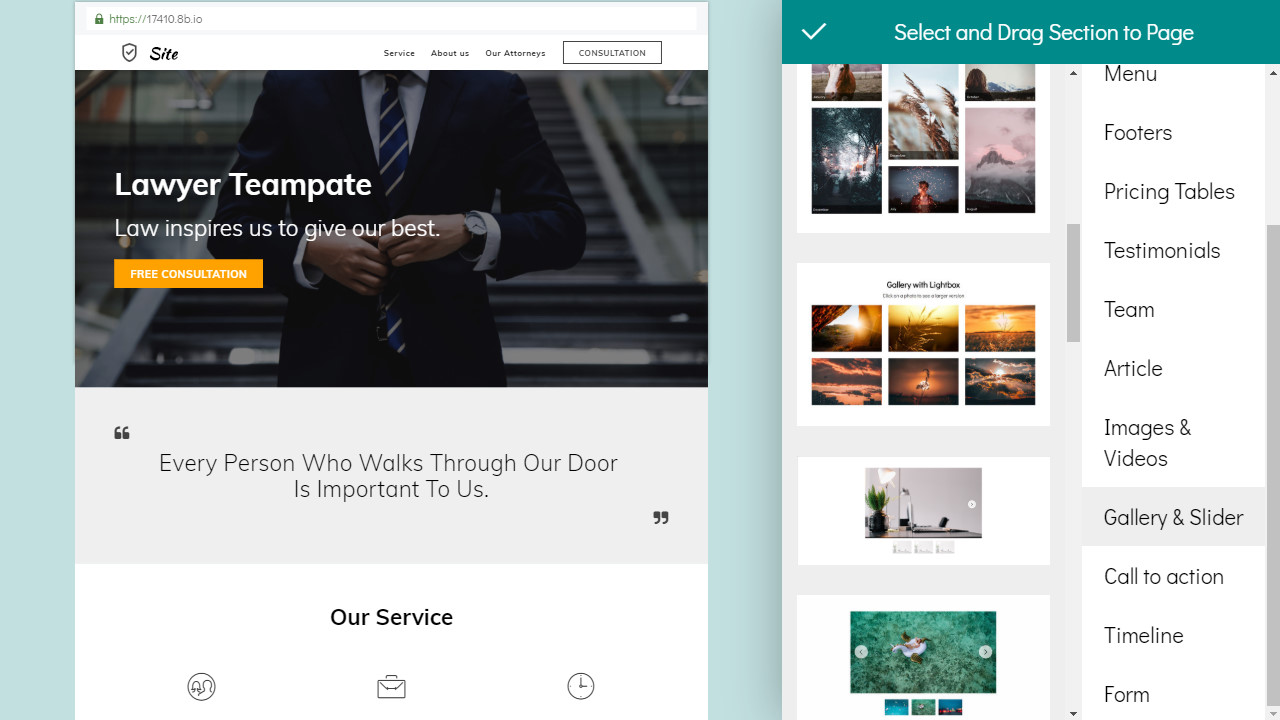 Now select the website template of your choice and select the name of your website. Once you put the name in the field, "Create Site" button will appear, click it and platform will generate the website. Now you will be asked to sign-up for the platform, you can either put email address for signup or you can use Google or Facebook accounts for signup.
Once you complete the signup process, you can move on and start customizing your website. All templates have several blocks, which you can easily drag and drop to the website. Each template has different blocks available, like Contact block which you can use to display your contact information, pricing tables to display prices, Team block where you can show your team members etc.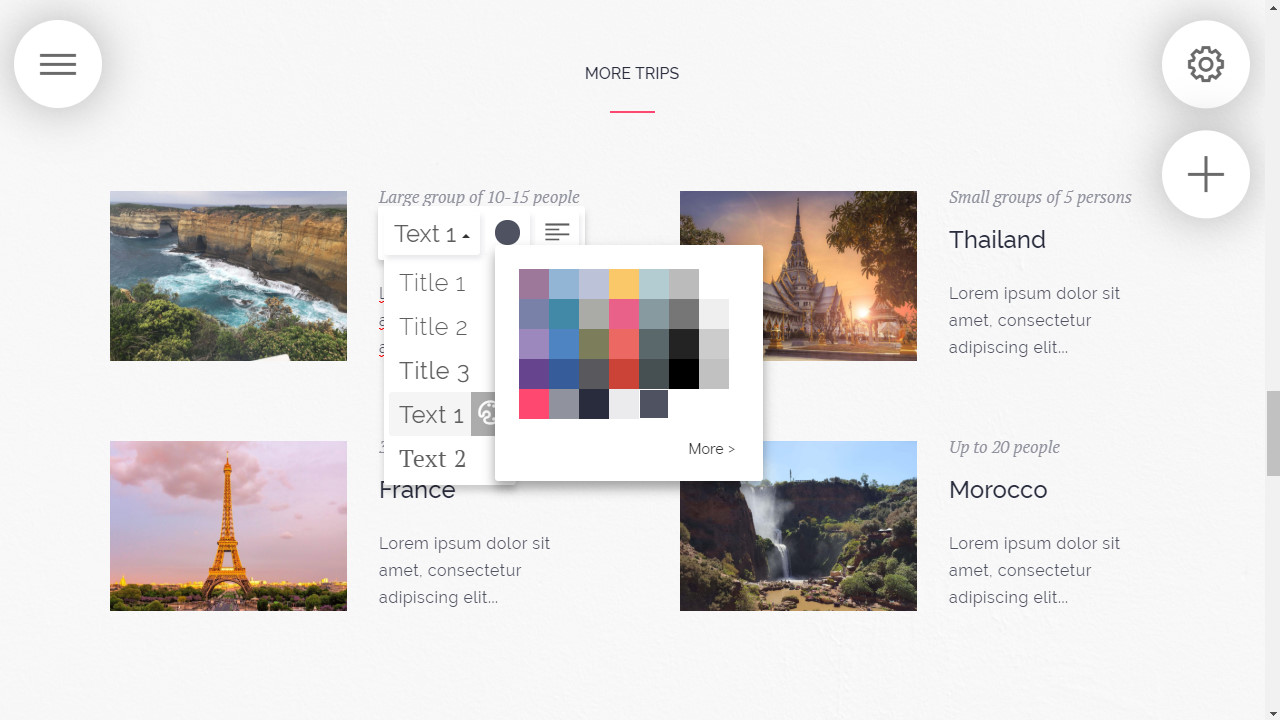 All blocks on the 8b Website Builder are customizable, you can customize the block by clicking it when you will click the block, a tiny "wheel" will appear on your right, click it and customization section will appear. You will find tons of customization option in this section like resizing the block, adjust the color scheme, adding different details etc.
When you are done with the customization, you can use the Mobile and Desktop view to check how your website looks and if it needs more work. Once you are satisfied with your website, you can proceed and use the "Publish" button to publish your website
8b Templates
Simple Website Builder has more than 17 templates available on the platform and you can use these templates to make the website for your business. Following templates are available on the Platform
Company Template – For companies and small businesses
Agency Template - For various Agency
Event – For Events like Fun Gala, Hackathon, Speech competition etc.
Portfolio – For professionals and Job Seekers
Shop – For stores
Photographer – For wedding, corporate and casual photographers
Sport – For School/College and Professional Teams
Travel – For Travel Agencies and Travelers
Restaurant
Music – For professional Musicians, composers etc.
Consulting – For Firms and Individuals
Hotel
Wedding
Gaming – Gaming Blogs
Real Estate
Medical
Writer
Lawyer
Advantages
8b Website Builder has many advantages and following are some of the advantages of using this platform.