Killer HTML Page Builder to Build Sites in Seconds
On the Internet today there are literally billions of websites of different types. These websites are created in many different ways as well as with HTML page builder software. If you are looking to have a website for yourself you can go one of two ways; a website builder or CMS (Content Management System). As you can imagine each one has its own advantages and disadvantages and it is up to you to decide which one of the two ways is best for your situation.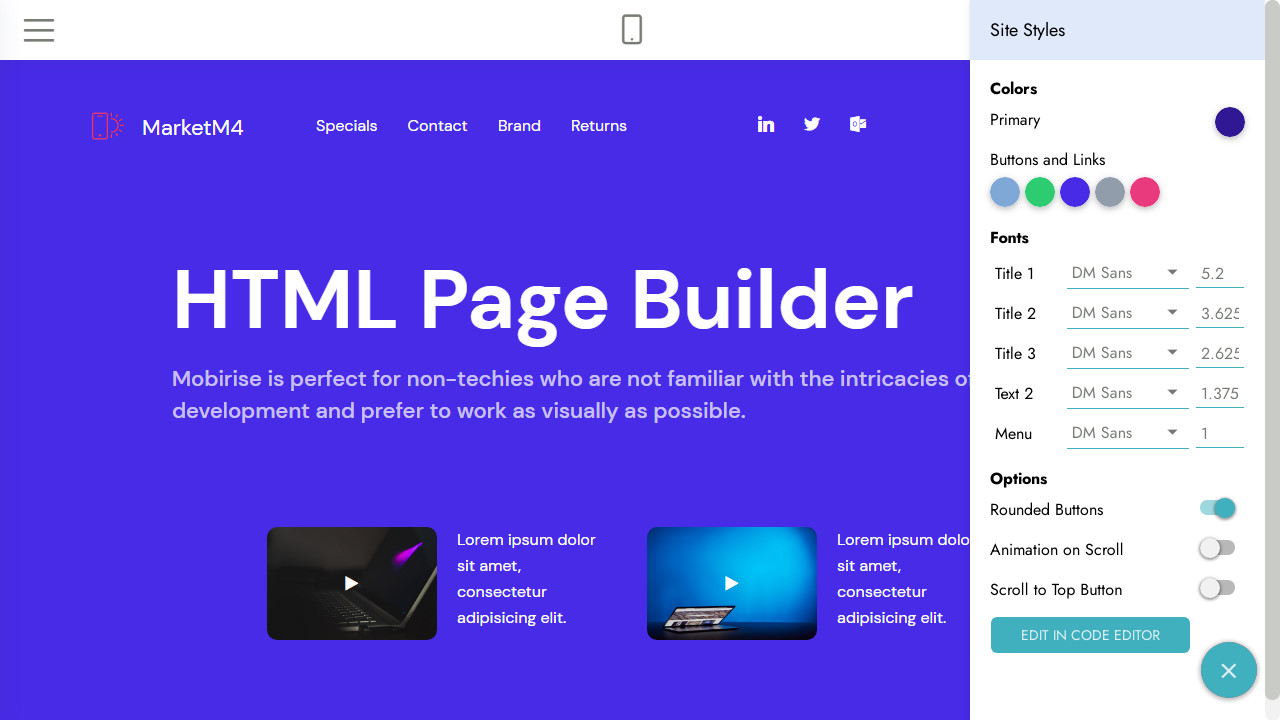 CMS (Content Management System)
CMS is a software package that comes complete with everything that you need to create and manage all aspects of your website content. Everything is safely stored in a SQL database and can be installed on any server. There is no limit to where it can be set up and is not dependent on the host server for what it can go. One of the most popular of this type of HTML page builder is WordPress and most hosting services are fully capable of accepting it. As you can imagine there are a lot of things that you would be responsible for with using WordPress or any other CMS package.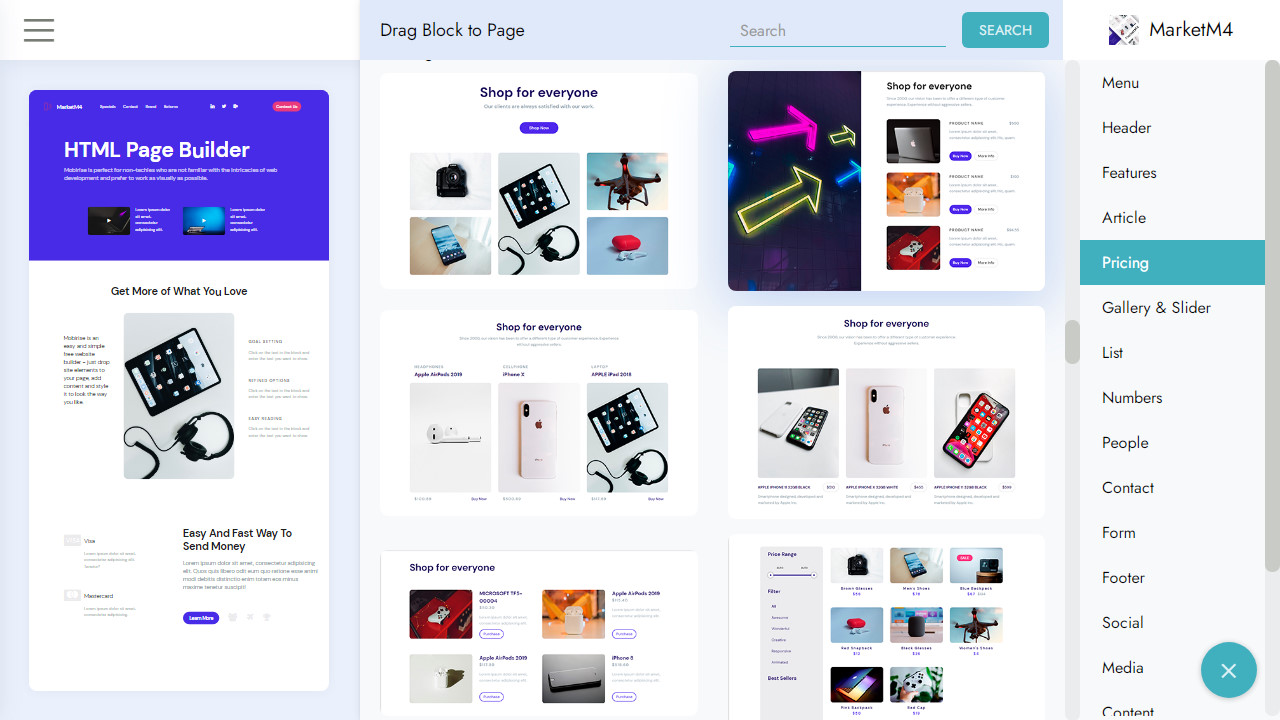 HTML Page Builders
A website builder is much different and is actually quite simple to use. They come with all of the necessary tools, themes, unique objects which only work with its proprietary hosting platform. Each of the many different website builders that can be found all over the Internet has multiple packages available with different features. These types of website builders usually use a drag and drop creator that makes it really user-friendly to get started.
The purpose of this article is to provide the reader some valuable information about a specific HTML page builder called Mobirise Website Builder. The review will include a detailed rundown of what exactly Mobirise is and what you can expect to get out of it if you decide to use it.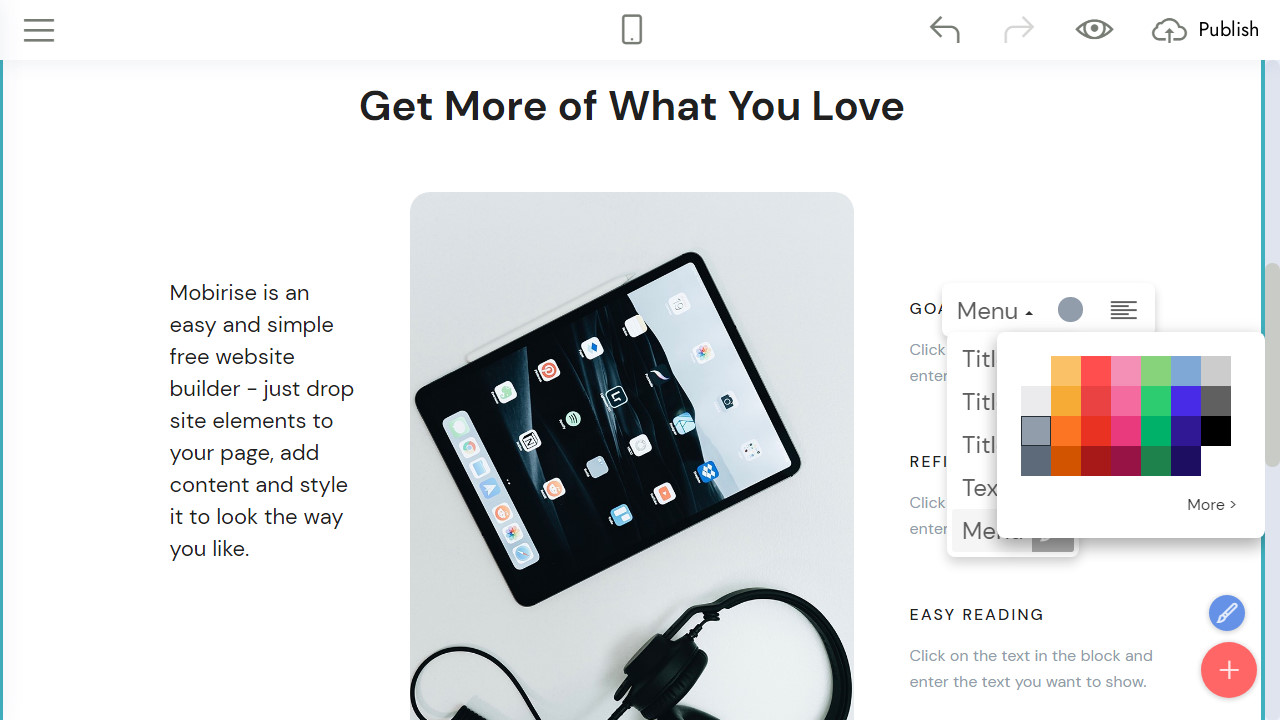 What is Mobirise HTML Page Builder?
Mobirise HTML Page Builder is a full-featured software package that is downloadable to either Windows or Mac platforms. It is totally free and doesn't require the user to know any computer coding in order to use it. It can be used to build websites large and small, landing pages for Internet marketing, and online resume hosting.
One of the things that help to separate Mobirise from many of the other website builders is that all of the websites that are created using the Mobirise platform are automatically adapted to be used by mobile device users without having to do any extra steps. This is definitely a huge plus considering that mobile Internet use has already surpassed the amount of desktop-generated traffic.
Mobirise themes
One of the best parts of a HTML Page Builder like Mobirise is that it comes with thousands of prebuilt webpage designs called themes. These themes will generally include specific color combinations, specially designed elements that function together to deliver a unique look. Each of these themes also includes a certain amount of customization. Since Mobirise is free to download and set up, some of the 4000+ themes are free, but many of them are considered premium themes and must be purchased in order to use.
Mobirise extensions
There are many built-in features and functions that make it really easy to build a very high-quality website for free. However, to take it to next level will require a little bit of an investment on your part. Mobirise has premium extensions that will add next-level features that will definitely unleash the power of your website. Below is a list of some of the premium extensions that can be added to your website at a nominal charge for each one:
Social Media Feed Extension
Paypal Shopping Cart Extension
Popup Builder Extension
Blog Extension
Image Editor Extension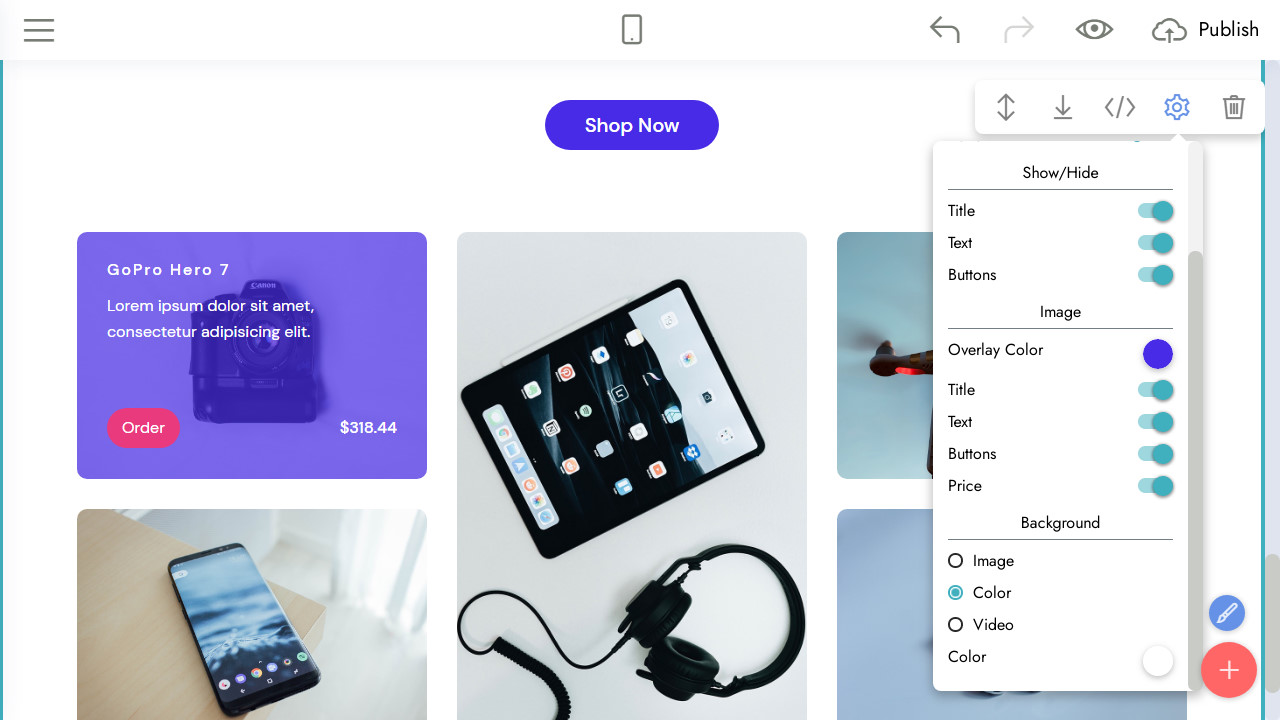 How to set up a website using Mobirise?
Getting Started with Mobirise is extremely easy to do once you get it downloaded and installed on your computer. In just a few simple steps you will be ready to publish your very first website.
Step #1 Pick out one of the themes that are preloaded into the software that appeals to you and that fits in the best with what you are trying to do with your website. There are a number of free themes and there are also many premium themes that you can purchase.
Step #2 Begin customizing your website by clicking on the Block button
Step #3 Drag and drop your first of many buttons onto your page
Step #4 Add text to the new block(s) any way you want to enhance the look of your page. Note: there so many different elements that you are able to add to your website via the drag and drop method.
Step #5 Using the blue gear button you can set the individual parameters for each block you place on your website.
Step #6 You can preview what your website will look like on any mobile device prior to publishing it.
Step #7 Publish your new website to the Mobirise subdomain
Advantages of using Mobirise to build your new website
Free download - The base portion of the website building software is totally free to download. Whether you are using a Windows-based computer or Mac, you can download the software and use it to build your own website. The premium features are available to all that who downloaded the software, but there will be a nominal charge for each feature.
Simple to use - One of the big keys to Mobirise is that it was created to be extremely user-friendly for all users. It does not require the user to have any coding skills or experience in order to create a fully functional website. The drag and drop format is what makes it extremely easy to set up a website that not only looks great but is also functional.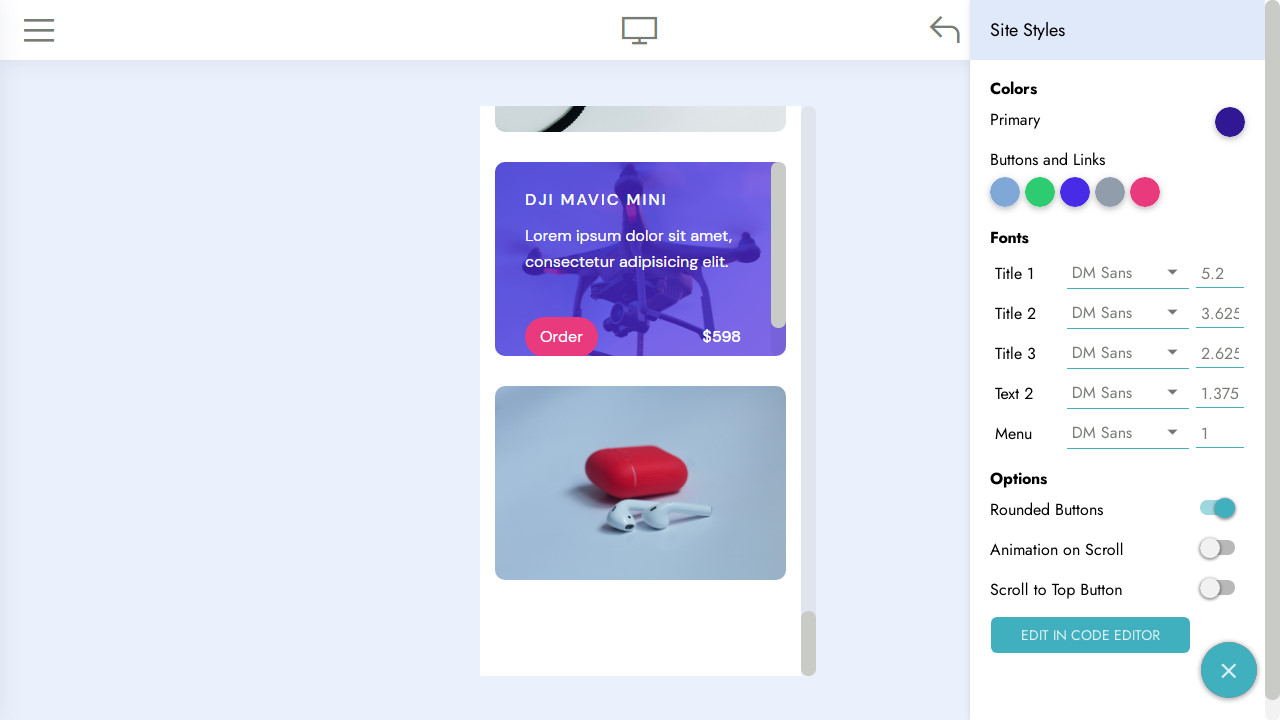 Includes an easy-to-use code editor - If you happen to know anything about website coding you can use the build-in editor for advanced design. You will be able to add special touches that not everyone that uses Mobirise can do.
Ecommerce friendly - If you are looking to sell things from your new website, Mobirise can easily be set up with your Paypal account and you will instantly be able to take advantage of the Internet and make some extra income on the side.
Conclusion
Website Builders have become extremely popular with many of today's Internet entrepreneurs. This is mainly because it really doesn't take any special training to use them in order to make a great-looking personal or money-making commercial website. Mobirise Website Builder is a very powerful, full-featured free to download and use software package.
All of the tools, themes, special features are fully compatible and are drag and drop capable which makes it one of the most user-friendly website builders on the Internet. All Mobirise built websites are automatically compatible with all devices including mobile smartphones and tablets. If you are looking to create a brand new website that is Google search engine friendly, you should check out Mobirise Website Builder for yourself.